Welcome!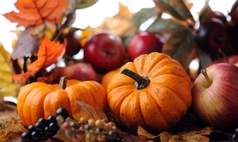 A Message to our Customers about Coronavirus
For the health and safety of our customers and employees, until further notice, we are asking you to drop your incoming tax/accounting work in the drop box slot at the back of the office.
In-person meetings have been cancelled until further notice.
Please remember that many of the services you receive in our office can also be done by phone, online, fax or mail.
Our secure portal is located at:
WWW.RGR-CPA.COM.
Our office email is
Our office phone number is 608-882-2795.
Our office fax number is 608-882-2480.
Wishing you and yours a Happy Thanksgiving!!!!
Thank you for visiting our website.
Roger G. Roth, CPA & Associates, LLP is a full-service accounting firm serving clients throughout the area, dedicated to providing our clients with professional, personalized services and guidance in a wide range of financial and business needs.
On this website, you will find information about Roger G. Roth, CPA & Associates, LLP, including our list of services. We have also provided you with online resources to assist in the tax process and financial decision-making. These tools include downloadable tax forms and publications, financial calculators, news and links to other useful sites. Whether you are an individual or business in or around Evansville, Roger G. Roth, CPA & Associates, LLP has years of valuable experience assisting professionals with their accounting needs.
We welcome any questions or comments you may have. Feel free to contact us at any time:
Telephone
(608) 882 - 2795
Roger G. Roth, CPA & Associates, LLP
1 North Madison St
Evansville, WI 53536
Proud member of: